Italy what you need to know re Covid Travel information updates as at August 2, 2021
Here is the latest travel information ( Aug 2, 2021) for travel to Italy
All passengers arriving in Italy are required to fill out an EU Digital Passenger Locator Form. (Click here to open)

From August 6th, proof of at least one dose of vaccine, recovery from Covid in the last 6 months, or a negative result from a test taken within 48 hours will be required for people aged 12 and above to dine indoors in restaurants, enter museums and archaeological sites, and access other indoor event spaces.
Visitors from the US, UK, Canada, Japan, and Israel will be able to show the documents issued by their respective authorities in lieu of the Italian Green Pass. The document must both state the identity of the holder and the date and type of vaccine administered. An ID document will also be required to verify the holder's identity.
Certificates will be accepted in one of the following four languages: English, Italian, French, or Spanish. Any certificate not in one of these must be accompanied by a certified translation.
The certification of successful completion of the vaccination cycle must relate to one of the four vaccines approved by the European Medicines Agency: Comirnaty from Pfizer–BioNTech, Moderna, Vaxzevria, Jansen (Johnson & Johnson).
- - -
You can keep up to date with the latest official information by visiting the website of the Italian Ministry of Foreign Affairs and International Cooperation.
overview from one of our suppliers in Italy
ere are some questions/replies:
1 - Can your clients enter Italy, even without a Covid test flight? The answer is yes if your country is within List A-B-C-D.
See Below for the lists.
Citizens or people coming from Countries in list D will need to endure a 5 days quarantine, while the US, Canada and Japan are an exception and do not need a quarantine.
 
2- What will you need to enter Italy if they are coming (event having spent time in the last 14 days) from countries within list D?
1. PLF (online form) https://app.euplf.eu/#/
2. rapid or PCR test within the last 72 hours (last 48 hours for the US, Canada, Japan)
3. quarantine for 5 days
4. rapid or PCR test at the end of the quarantine
 
3- What if you are coming from the US, CANADA OR JAPAN? They will need:
1. PLF (online form) : https://app.euplf.eu/#/
2. Certification by local authority. The Italian Ministry of Health has issued a regulation confirming that papers issued by authorities in these countries will be accepted in Italy. The vaccine will need to be one of the 4 authorised by Ema: Pfizer, Astrazeneca, Janssen, Moderna.
The certification stating vaccination, test result or recovery can be both online and on paper.
In case the client is not vaccinated but enters Italy with a test taken in the Us, Canada or Japan, this test must be taken within 48h before departure.
Children under 6 years of age will not need a test, nor of course a vaccination card.

4- What should they expect while being in Italy?
The new decree states that basically you need a Green pass (ie your local authority papers stating vaccination, recovery or test fresher than 48h) to do all the activities requiring being in a closed space, such as:
sit at restaurants inside (if it rains, you will not be allowed inside without your papers)
(hotels will require the papers in order to use the restaurant)
visit museums

For a tourist this is basically it!
Probably in the near future the pass will be needed for public transports (airplanes, trains, other) but we don't believe this will happen before the end of August or in September.
MASKS WILL BE REQUIRED QUITE OFTEN: to enter whatever public place, for public transports, private transports, restaurants (then you take it off at your table), even in the open if the situation is somehow crowded.
Based on our experience, our guests can enjoy their vacation without any major issues. Most of the activities at Lake Como take place outside, even watertaxi cruises. Of course in the latter case, if the cruise is shared masks will be required. And also please remember transports have had to put down their capacity so they will seldom be full.

COUNTRIES LIST:
LIST A: San Marino and Vatican City
LIST  C: Austria, Belgio, Bulgaria, Cipro, Croazia, Danimarca, Estonia, Finlandia, Francia (including Guadalupa, Martinica, Guyana, Riunione, Mayotte), Germania, Grecia, Irlanda, Lettonia, Lituania, Lussemburgo, Malta, Paesi Bassi, Polonia, Portogallo (including Azzorre e Madeira), Repubblica Ceca, Romania, Slovacchia, Slovenia, Spagna (including African territories), Svezia, Ungheria, Islanda, Norvegia, Liechtenstein, Svizzera, Andorra, Principato di Monaco, Israele.
LIST D: Albania, Arabia Saudita, Armenia, Australia, Azerbaigian, Bosnia ed Erzegovina, Brunei, Canada, Emirati Arabi Uniti, Giappone, Giordania, Libano, Kosovo, Moldavia, Montenegro, Nuova Zelanda, Qatar, Regno Unito di Gran Bretagna e Irlanda del nord (including Gibilterra, Isola di Man, Canal Isles), Korean Republic, Republic of North Macedonia, Serbia, Singapore, USA, Ucraina; Taiwan, Hong Kong & Macao
---
Also in CVV lets you know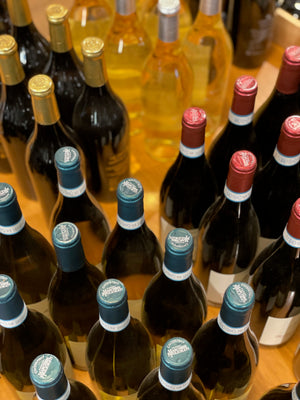 Love Italy? Love wine tasting? Consider spending some time in the wine area of Piedmont - tasting Barolo and Barbaresco amidst the vineyards and medieval villages and castles.  Whether you are a wine newbie or a sommelier we work with some wonderful local wineries and experts, creating some memorable experiences for you.  Picnic in the vineyards? flights of wine? organic wineries? just ask.