Venti - Chianti wine estate - sleeps up to 8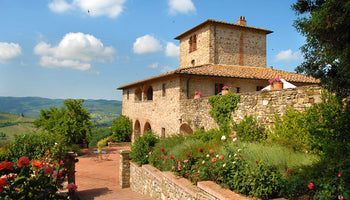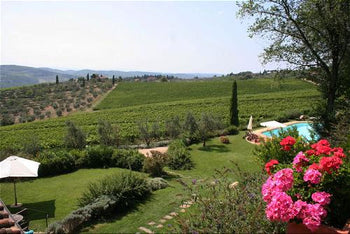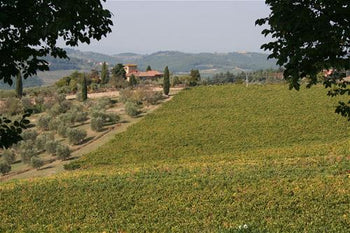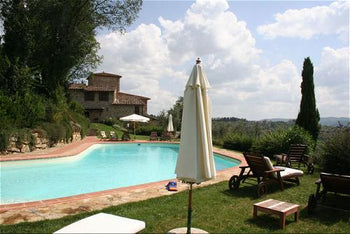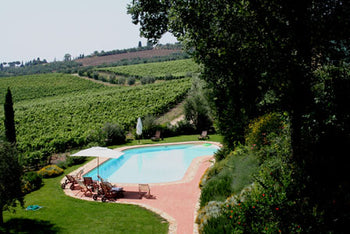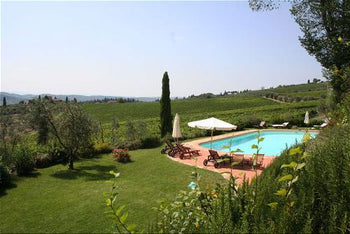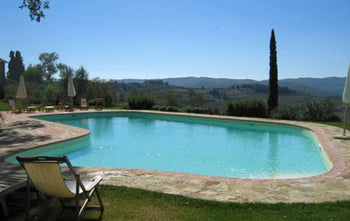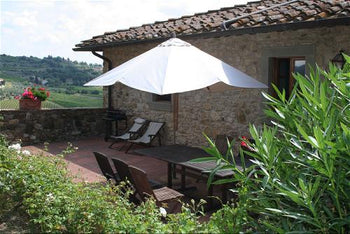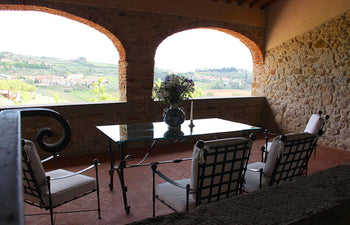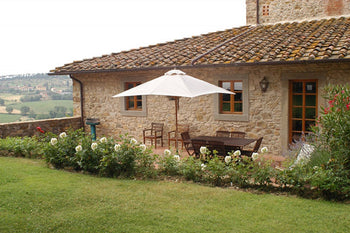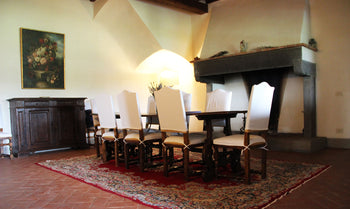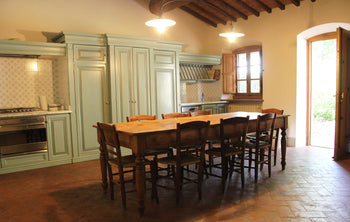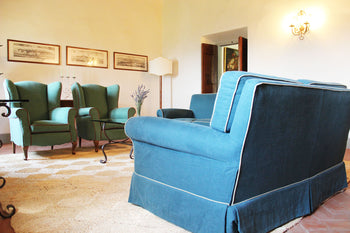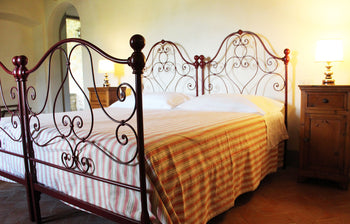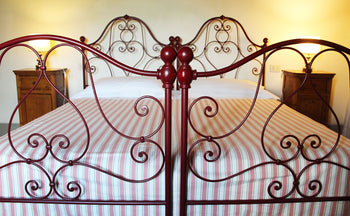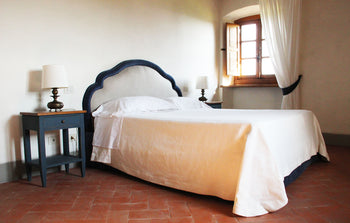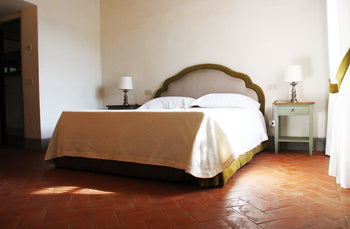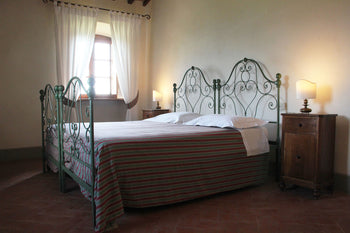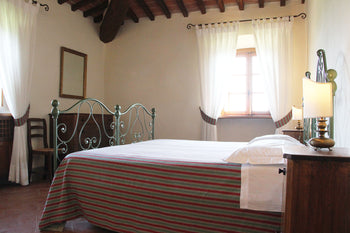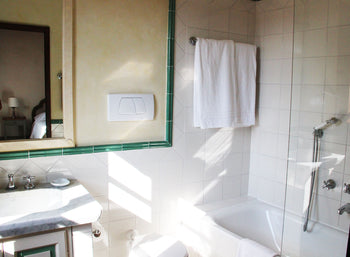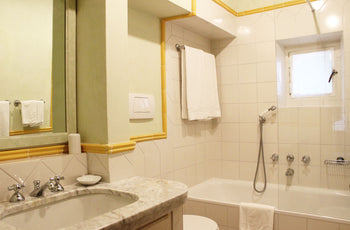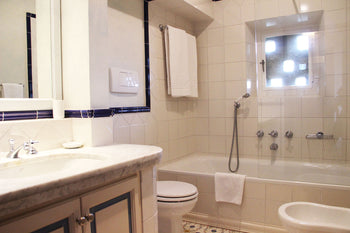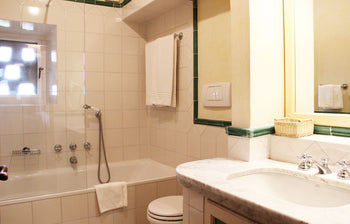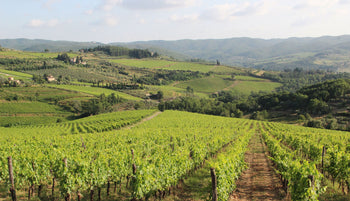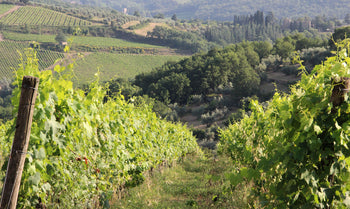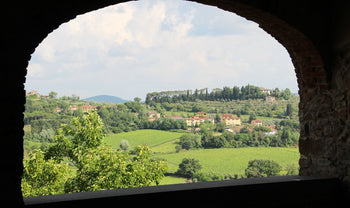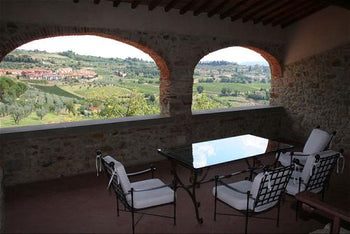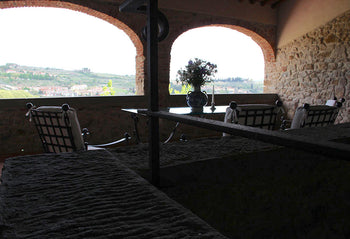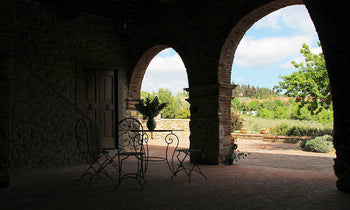 from 615.00 EUR
This villa in Tuscany is in the heart of Chianti, Sleeps 8, 4 double bedrooms, 4 bathrooms. Walk to village


Villa Venti forms part of an impressive stone-built traditional Tuscan Villa - the Conca d'Oro, exceptionally restored and divided into five spacious, luxurious apartments that meet highest standards. This property is located on a well-known Panzano wine estate.

Each apartment is very nicely furnished with antiques and Tuscan country-style pieces. Stylish fabrics and exquisite accessories complete the furnishing.

Cosy bedrooms with beautiful iron beds and high quality bed linen create an outstanding atmosphere. All bathrooms are completely new and very tastefully equipped. Each apartment has a private garden.

The elegant swimming-pool (18 x 8 m) and a huge patio is shared.

Although the villa is privately located within old olive groves and wonderful vineyards, it is only a two minutes walk into the village of Panzano where there are shops, restaurants and wine bars. An invaluable advantage for relaxing vacation!

Please ask about fewer than 7 nights, this estate is flexible ( 3 night min)

 

Villa Venti one of the units within the Conca d'Oro estate is about 250 sq meters ( 2500 sq ft) with 4 bedrooms and 4 full bathrooms with showers

Ground floor: Private terrace, 4 double bedrooms (in two wings of the apartment) with their own bathrooms, large country kitchen with dining area, spacious dining room with fire place, living room/library with views of the valley, large furnished and covered loggia;

Summary - beds:There are two rooms which can be only double bed rooms;

There are two rooms which can be prepared as double bedrooms or twin bedded rooms

There is a furnished private terrace, and covered loggia.

Should you have a larger group or need a larger space for a special function, there is a separate meeting hall (suitable for cooking schools and meetings) that can be rented.

Amenities:

Air conditioning in all bedrooms, DSL wireless Internet access;

Large refrigerator, dish washer, oven, washing machine and dryer in the guest laundry room;

Telephone,separate laptop-port,

TV (sat), CD-Player;

 

Closest village: Panzano in Chianti (500 m), only a short walk away, tennis court available at the winery of the owners (about 1 km), the wine-cellars can be visited.

Distances:

Greve 8 km,

Florence 33 km,

Airport 1 hour

The Conca d'Oro Estate can also be rented as a whole villa - sleeping up to 22 using all 5 apartments. Lovely for weddings, reunions and even for incentive meetings.




Approx. Location:
from 615.00 EUR
---
---
Related Items