Positano - some things you don't know about Positano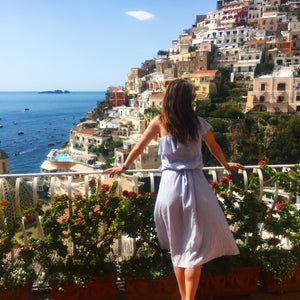 Positano, a delightful jewel on the Amalfi coast, the lodestone for Instagrammers, the playground of the rich and Famous, the destination for many because of its picturesque, colourful bay, the mosaic covered church tower, the azure seas. You can see it all on many IG feeds, you can #Positano and  dream.  I work with wonderful hotels, villas and apartments there too.
 However here are a few things what no one tells you about Positano:
Transportation:
- challenging to get to: a driver or taxi from Naples to Positano is about €200; you could take the train to Salerno, from Naples about €15 - €20 pp - then taxi to Positano from Salerno about €120 - €150;
- if you rent a car, there are challenges once there, first the "Amalfi road' you so famously see is beautiful, but most times jammed with vehicles literally passing within mm of each other, parking is nearly impossible to find and when you do it is about €10- €20 per hour depending on what you find;
- local buses are great and cheap,(€2.50/pp) but often very crowded, and you have to wait for the next one; if you go along the coast or up to Ravello you often have to change in Amalfi town.
- taxis between town can cost between €40 - €100 one way; private driver ( my choice) runs about the same price
Accommodations:
There are many nice hotels, and indeed some of the most famous in the world, but all hotels are EXPENSIVE, and more so since the 'IG fame' has made ppl crazy for this area; Hotels I started working with many years ago have nearly tripled their sea view rooms in the last 5/6 years.
There are some lovely villas and apartments and if you find the right one, much more cost effective and better space than hotels; but generally min. stay is one week;
Seasons
in any case - book well in advance as people book very early, note that basically on October 31 the Amalfi coast 'shuts down', although you can still find places to stay and some open restaurants, generally they 'close for the season' and note - many of the traditional apartments and villas do not have heating. When nearly all tourist attractions are closed, while a great way to explore the seaside and villages ( from the outside) you cannot explore the little shops, eat at the 'famous' restaurants, take those boat rides along the coast. 
Stairs - the Amalfi coast is build on the cliffs and so there are stairs and more stairs, that is why the locals, even the very old are so fit.  Wait till you see a very old man or woman, carrying groceries up those stairs to their home far up the hillside;
I know it may not sound like a big deal, but if you have to climb 95 stairs up to your villa at the end of the day at the beach, or an evening out, or have the kids to schlep up there with all their things, it does make a difference.  That is why I often recommend a town like Ravello for families and people not keen to walk so many stairs, while they do 'exist' up there, there are many much more level paths to walk.
Beaches
The beaches are generally private and will cost to use, generally you rent a chair and umbrella for about €20/person although there is a small public area if you get there early enough; Note:  that beaches in this part of the Italy are not sandy, they are pebble beaches which can be hot to walk on; definitely advise beach shoes or flip flops.
Positano is a unique experience and everyone should do it at least once, however I prefer the less busy area further south or along the coast, or better yet Puglia only 3 hours drive away. with its wonderful beaches and unique villages it is a charming, interesting, delightful place with great food too! more on this later.
---
Also in CVV lets you know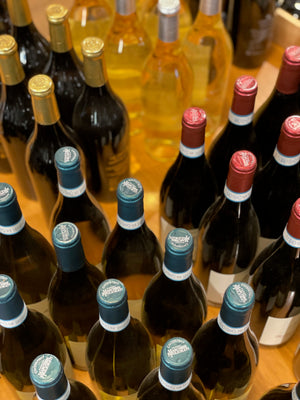 Love Italy? Love wine tasting? Consider spending some time in the wine area of Piedmont - tasting Barolo and Barbaresco amidst the vineyards and medieval villages and castles.  Whether you are a wine newbie or a sommelier we work with some wonderful local wineries and experts, creating some memorable experiences for you.  Picnic in the vineyards? flights of wine? organic wineries? just ask.